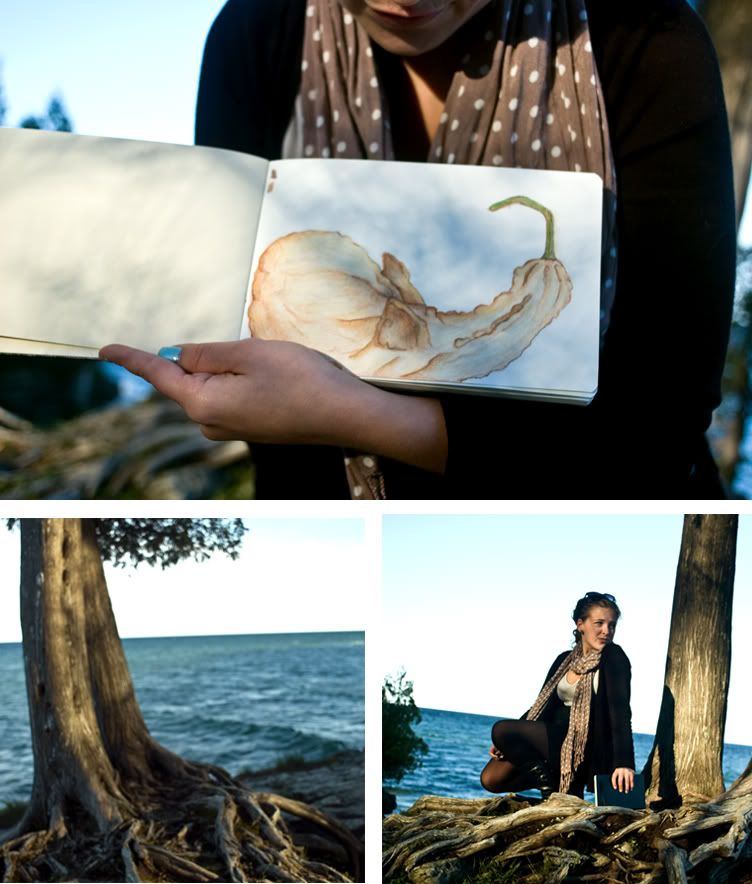 DAY ONE
I woke up bright'n'early, scarfed down my cocoa wheats then drove the hour and a half to my first class. From 9am-4pm I was sketching busily away in my class working alongside the other students who all could easily be my grandparents. After the class I was having bank issues so all I had on me was $10. And you know what that means... Taco Bell for dinner.
I then drove around to find an ideal spot to park my car and sleep for the night, I didn't exactly plan this trip very well. All the hotels are expensive up there and the cheap campsites were booked being Memorial day weekend. I settled myself near these cave cliffs where I took these photos showing off the very first sketch of the class. (you can see the whole shebang
here
)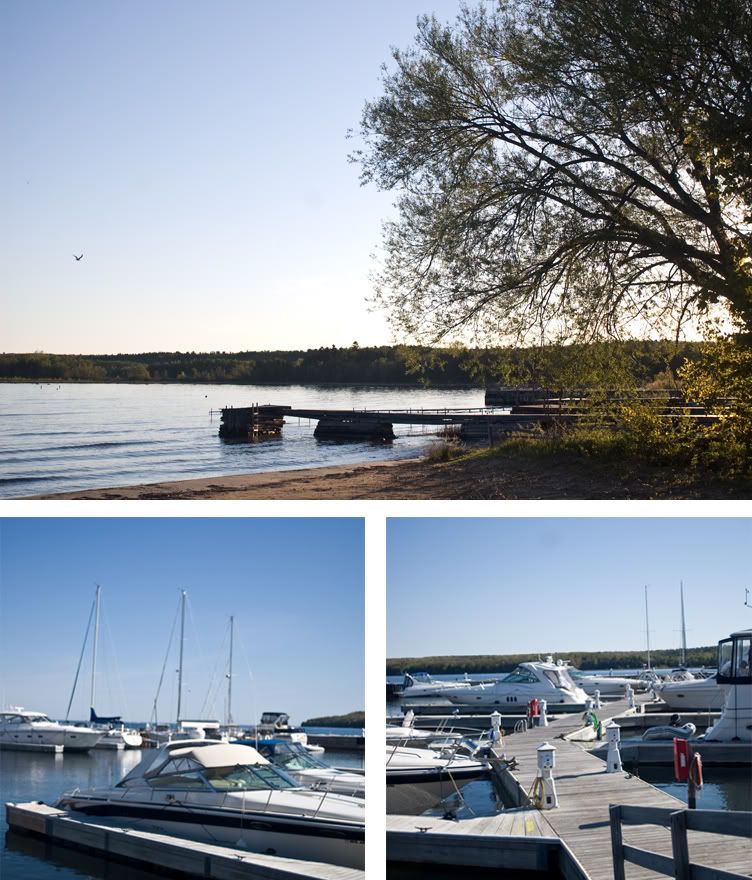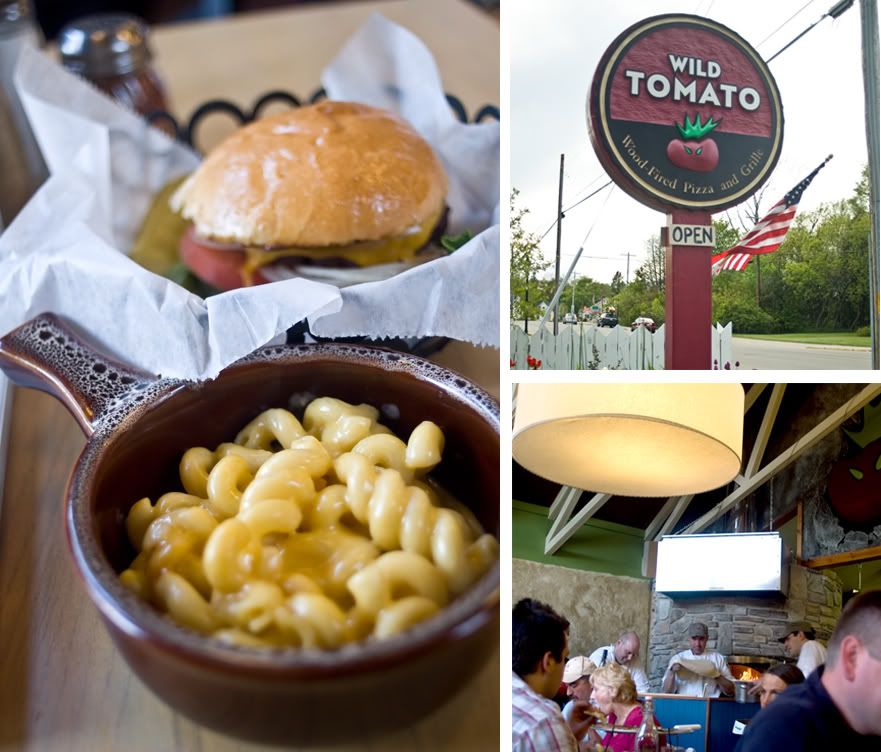 DAY TWO
After a very chilly night, where I was interrupted twice by honking cars passing (pretty sure they thought something completely different was going on...), I woke up the next morning at 5:30am. As much as I tried to go back to bed knowing it was going to be a long day, it wasn't happening. I stopped at a gas station to change, freshen up a bit and grab a green tea. Then I parked next to the docks and talked to my good Korean friend Annie I worked with in Australia.
That took up quite a bit of time before I headed to the school and spent another seven hours hitting the sketchbook. It was a gorgeous day and we even went outside for a bit to marvel at all the spring cherry and apple blossoms.
After class let out I decided to wander around the shops after getting my money issues resolved. I ended up only buying one thing, but all the shops up there are so adorable and there are heaps! They are chock full of all sorts of handmade and novelty goods, it's hard to resist not going in them!
I also decided to allow myself one good meal since there are also heaps of cute little restaurants. I packed quite a bit of food but there is only so far I can go before cheerios and bars get old. I went to the Wild Tomato and got myself a hefty grass-fed beef burger with a side of mac'n'cheese. It was very yum and the restaurant had such character with the guys tossing pizza dough every 5 minutes and having this giant angry tomato staring at you from behind the counter.
After filling my tummy beyond it's limits I headed to line up for the drive-in theater...40 minutes early. I really had nothing better to do and it gave me plenty of time to read some more "Water for Elephants" which I was seeing later that evening. I was the first in and got the best spot. I curled up with my blanket, kicked of my shoes, got comfy with my book and observed all the try-hard teenagers until the first movie , Rio, which was hilarious and awesome, came one. Then came Water for Elephants... and it was average at best. The book is 10x better.
By that time it was already 1:30am so I found myself some where to park and slept like a baby.
DAY THREE
After a much better nights sleep on a quite road I woke up 7:30, made my way to the gas station to change, freshen up and grabbed some tea. I headed towards the school for my last day of class, experimented some more in my sketchbook until 4:00 when it came time to part our ways.
In the morning it was rainy but by the time class ended it was all sunny and warm, so I wandered around the gorgous grounds until I gave a final farewell and started the drive back home. Not even two minutes out of the school I was greeted by a HUGE backup on the road of cars. I cannot tell you how glad I am that the class was earlier in the weekend, because everyone from Wisconsin, Chicago and Minneapolis seem to migrate here come Memorial day weekend.
All in all it was a great three days and I have a great start on my Moleskine sketchbook which you can check out at my newest blogging project,
Memoirs of an Artist.
It still needs lots of work, but I figured I needed to keep my personal and artsy projects separate, you know, since I'm all serious with an
Etsy shop
now!
Now on to more painting!
Cheers!