First off, this past week has been very good to me! Secondly, I'll let you read all about it in this weeks' Wednesday winning ;)
This "winter" weather
This past week has been averaging 70F (20ish C) degree days. I think I can appreciate any winter where I'm not on the brink of being classified albino. I've actually taken the five-fingers out for a couple runs jogs on the beach. Unfortunately they're not much of an exercise seeing as I'm constantly stopping and looking at shells or taking photos of my crab friend.
Gettin' back in the school groove!
This friday I have orientation for a six month course that I'm taking in the meantime to get me on a student visa.Nothing fancy, but I'm pretty excited and the end result will give me a Certificate III in Business. And while I'm taking that course I can find me a fancy university to attend just a few weeks after it ends.
Win win.
Semi-Completed Harry potter collection
That past 15 days have led me to collect a huge pile of postcards, posters and wands through a newspaper promotion (I did have to pay extra). I got everything....except Dumbledore's wand. That came out on Sunday, when we out galavanting around Darling Harbour. They sold out quick and the darling that Jo is ordered one off ebay. Once that arrives my collection will be complete!!!
Until then I have lots of sorting and organizing to do.
Job interview
Yesterday I received a splendid call asking me to come in on Thursday night for a few hours for an interview and induction. Of course I read that as I pretty much have a job lined up for when I become legal to work next week. It's a yummy looking ice cream shop less than a mile from where I live and just across the road from the beach. I gave them my resume a few days after we moved in and he seemed keen!
I sure hope all goes well tomorrow night!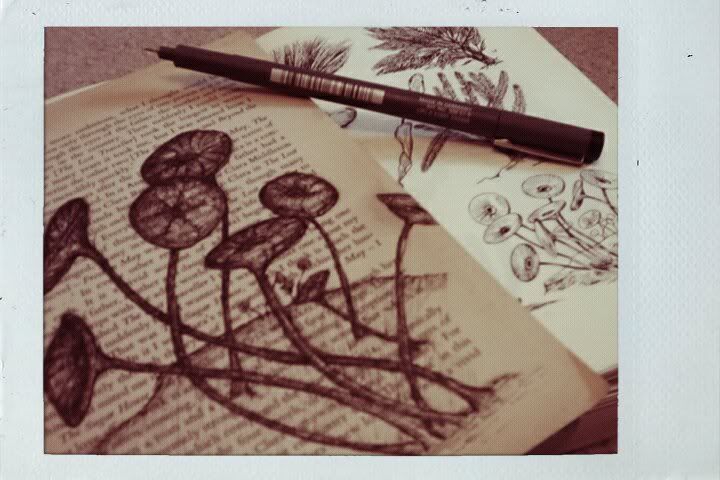 Op shop* finds
For 3 dollars I found those two blessed old books. Why are they so great you ask? Well they are my inspiration and canvas for my new set of "novel sketches". I promise I'll dedicate another post to that later.
*op shop, short for opportunity shop, is basically a thrift store.
Now go have have a happy hump day!