This past week a much anticipated and hefty deposit of three weeks pay finally landed itself in my bank account just in time for my first full day off in nearly a month. Needless to say a trip down pitt street mall and oxford street was made and many a thing was bought.
Jo and I have also decided to take advantage of Australia's economic strength and our financial well-being to good use by buying as much as we can from first-world countries. So not only will a post about some awesome swag you can buy in America be made, but I'll note where everything that I buy is from. I'm not being as strict as Jo (note my first two buys), but I will be taking his lead and avoiding impulsive buys and sticking to quality over quantity.
Yes, that means Forever 21 is getting the boot.


Zara sweater
I was bad with this one, made in Bangladesh and all, but it does have some major swag. Boat neck, taupe stripes, 3/4 sleeves and elbow pads. Swoon.
Typo planner & calendar
In only a month and a half we'll be going into 2012. Holy frick.
At least I'm semi-prepared now so long as we don't all perish away.
American Apparel swimmers
I only really care for half of what they make and initially cringed at the price a bit, but they're a good base to start replacing all the cheap, disposable, china-made cloths I've impulsively bought.
And these waist high swim bottoms are pretty rad, even depsite the fact they look rather granny-panty-ish...
Lush deodorant
Originally from the UK, Everything at this store is fresh and handmade within the country with all natural goodness. So far this has been the only effective all natural deodorant I've tried, and that's with summer on the way here.
T2
Sencha mango green tea, get in my bell-eh.
(China)
An exception, it is green tea.
$1 Vegemite chips
No idea what vegemite is?
Hang tight for the next couple days and be enlightened!
Next on the list: pair of Ray-Bans
(Italy)
and Swatch
(Switzerland)
watch.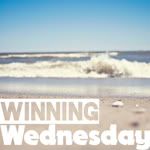 Happy wednesday and keep some local goods in mind when holiday shopping!
Cheers!