I know, I know, it's friday.
However, I think I have a fairly legitimate excuse as to why my TBT post will be coming later than scheduled...
It's called the hop-on-pop repair shop where his employees are paid with beer and the flat tire they "fixed" is guaranteed to fall off the next day.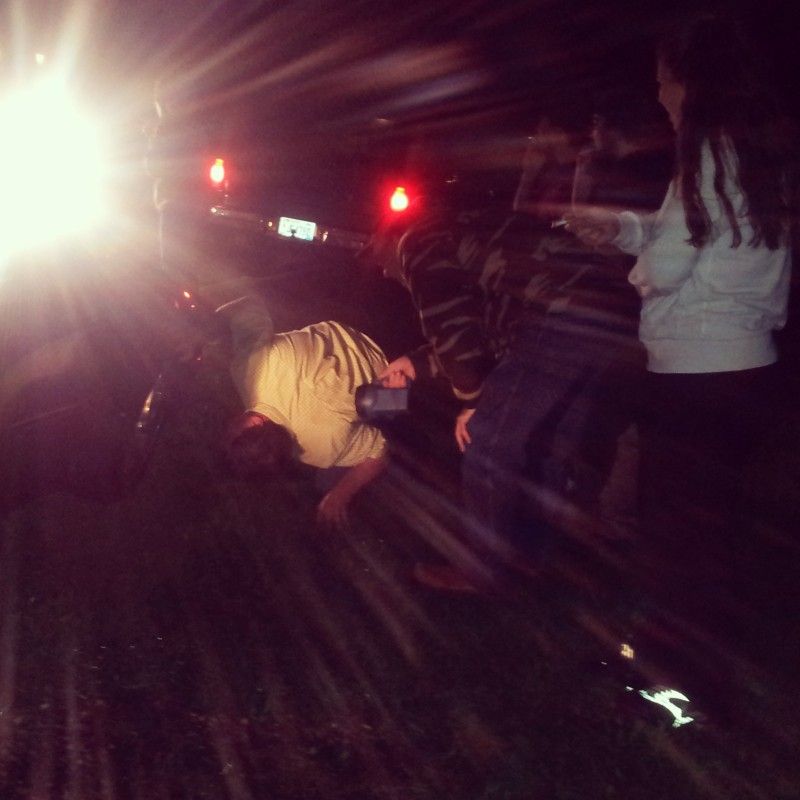 Then of course the whole town has to gather around your car, take a smoke before they determine that calling someone to tow it would be the best (or really only) option.
That was my wild thursday night!
So hang tight while I prepare the TBT post intended for yesterday.
I'm pretty excited about this one considering it involves the first trip Torsten and I took together!
Cheers!